Your smartphone on the handlebar
The Display Mount Kit is a modular display mount for Bosch eBikes with the smart system. The kit consists of a 1-Arm Socket and a display interface in which you can insert, for example, the on-board computer Kiox 300 or the SmartphoneGrip (available separately here).
The Display Mount Kit is available in two versions: for handlebars with a diameter of 31.8 mm or 35 mm. The following components are included in the scope of delivery:
1-Arm Socket for 35.0 mm or 31.8 mm handlebar diameter
Display interface with cable connection at the back
300 mm display cable
Mounting accessories
Operating and installation instructions
Please note that the Display Interface with rear cable connection included in the Display Mount Kit is only suitable for mounting in front of the handlebar to ensure a clear cable route. If you want to mount the socket above the stem or in the handlebar triangle, we recommend a display interface with cable connection in front, which is available as a separate accessory from specialised bicycle retailers.
The Display Mount Kit is only compatible with the smart system. Previous generations are not supported.
| | |
| --- | --- |
| Operating temperature | -5 - 40 degrees Celsius |
| Storage temperature | 10 - 40 degrees Celsius |
| Type of protection | IP54 |
| Colour | Matt Black |
| Output voltage | 4.75 V – 5.4 V |
| Output current | 1.5 A |
Explore product combinations
Which app goes with which battery, Which eBike motor matches which display? The overview of product combinations indicates the compatibilities between all Bosch eBike components.
To the product combinations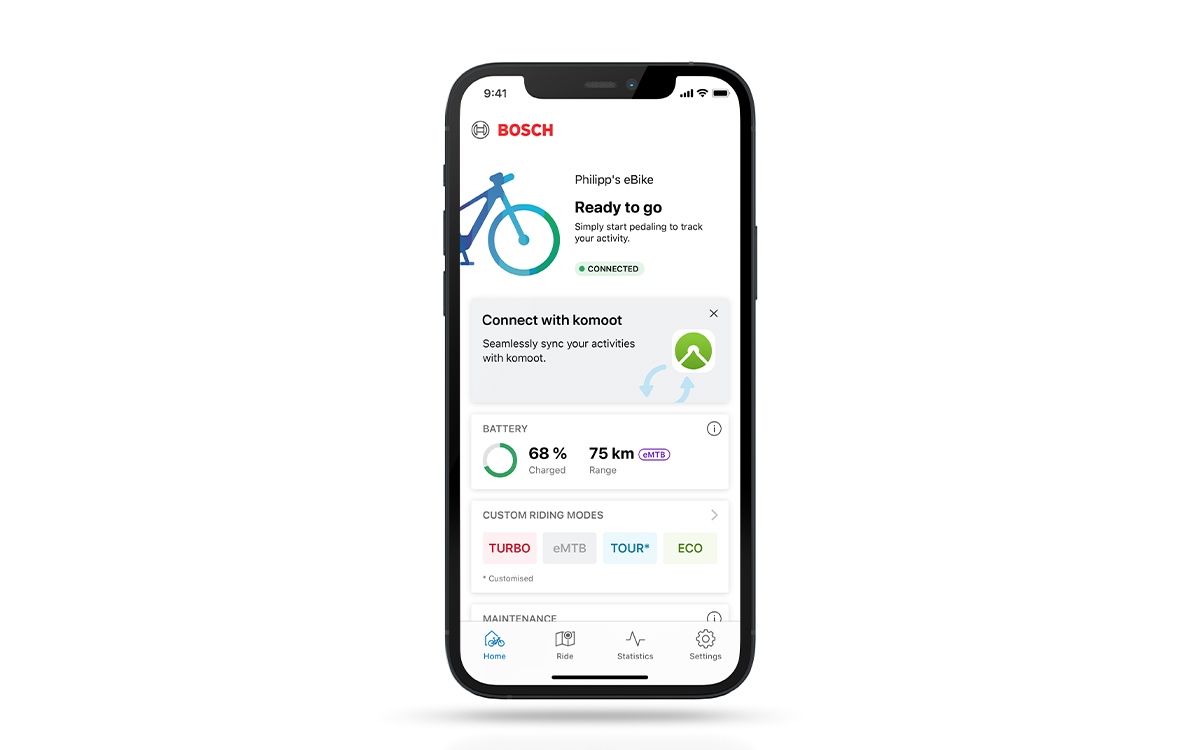 eBike Flow app
The eBike Flow app connects you to your eBike – and your eBike to the digital world. You use the app to control all the functions of the smart system, which connects the Drive Unit, battery, and Control Unit. It allows you to customize the eBike exactly to your preferences, enhance it, and keep it up to date. You simply download new features and services. You can conveniently install updates for your eBike via Bluetooth. This keeps your eBike up to date and continuously upgraded with new functions. This is how you can take your riding enjoyment to even higher levels.
Learn more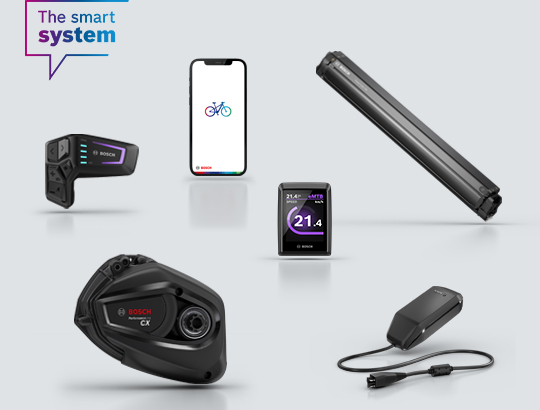 The smart system
The smart system - consisting of eBike Flow app, control unit, display, battery and drive unit - turns your eBike ride into an individual experience. The new system generation combines technically high-quality eBike components with ever new digital functions, which you can easily install over-the-air using the eBike Flow app. This way, you can always keep your eBike up to date and adapt it exactly to your requirements - for even more riding fun in a networked eBike world.
Learn more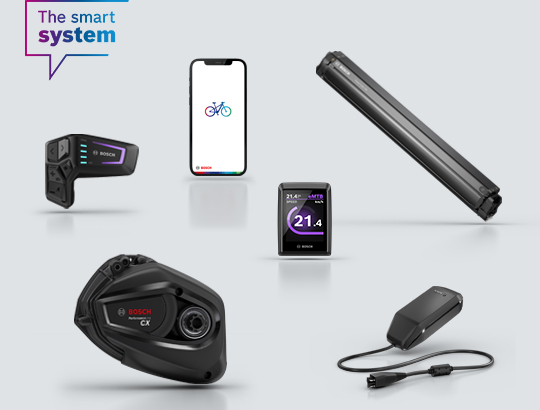 Micro-USB adaptor cable for SmartphoneGrip
€10.31
Available
Lightning adaptor cable for SmartphoneGrip
€25.89
Available
USB-C® adaptor cable for SmartphoneGrip
€10.31
Available